The IRS released the final versions of the 2018 Forms 1094 and 1095 needed to comply with the Affordable Care Act (ACA) reporting requirement.
The forms must be provided to all full-time employees (and COBRA/state continuation participants) by January 31, 2019. The IRS filing deadline for paper filings is February 28, 2019, or April 1, 2019, if filing electronically.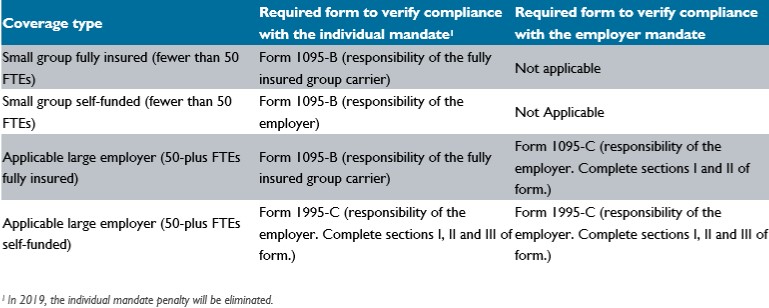 Click the links below to access the forms and instructions:
• Form 1094-B
• Form 1095-B
• Instructions for Form 1094-B and 1095-B
• Form 1094-C
• Form 1095-C
• Instructions for Form 1094-C and 1095-C
For more information, contact your Bukaty benefit consultant at 913.345.0440.